The Empowered Believers Christian

Learning Center Family
​
Welcomes You!!
One lord
one faith
one church
God has called us to empower believers that they would become witnesses. He has instructed that we build His Kingdom by not only reaching our own culture, but to cross cultural, racial, social, economic and denominational barriers in order to unify the Body of Christ. He is raising up a mighty army of Believers no longer bound by tradition or held captive by their own insecurities and weaknesses. Rather, they are empowered by the Holy Spirit to carry out God's perfect will in the earth. Acts 1:8 - But ye shall receive power, after that the Holy Ghost is come upon you: and ye shall be witnesses unto me both in Jersualem, and in all Judea, and in Samaria, and unto the uttermost part of the earth.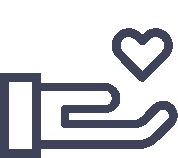 Whoever sows sparingly will also reap sparingly, and whoever sows generously will also reap generously. Each of you should give what you have decided in your heart to give , not reluctantly or under compulsion, for God loves a cheerful giver Get inspired ~ Stay empowered